"Mini-Forum for Female Junior and Senior High School Students" at the School of Engineering Open Campus 2023
2023.08.01
At the 2023 Tohoku University School of Engineering Open Campus (7/26 and 7/27), we held a "Mini Forum for Female Junior and Senior High School Students: My Dream in Engineering".
For the first time in four years, the event was held without admission restrictions, and more than 450 people attended on both days.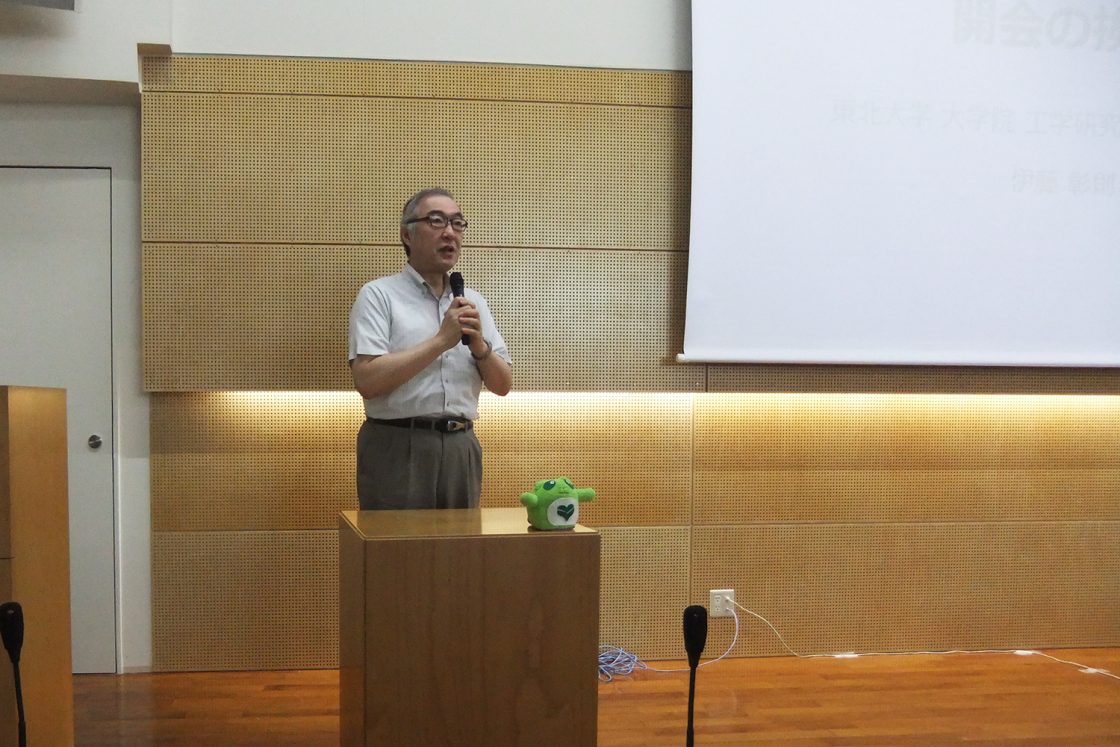 Female faculty members and graduates who are active in the business world gave lectures.
Speakers are as follows;
Wednesday, July 26;
Assistant Professor Kanako Watanabe (Department of Chemical Engineering, Graduate School of Engineering)
Ms. Erika Imaizumi (Architect, Mikihana Architects)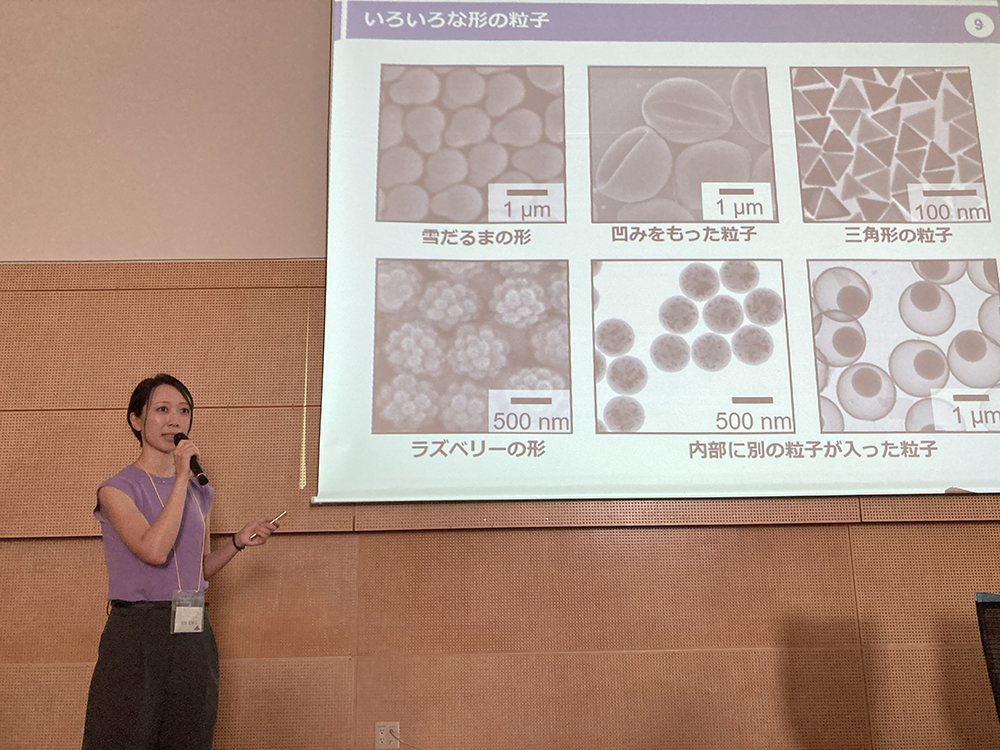 Thursday, July 27;
Associate Professor Mako Kobayashi (Department of Materials Processing, Graduate School of Engineering)
Ms. Ayano Imigi (Asahi Kasei Microdevices Corporation)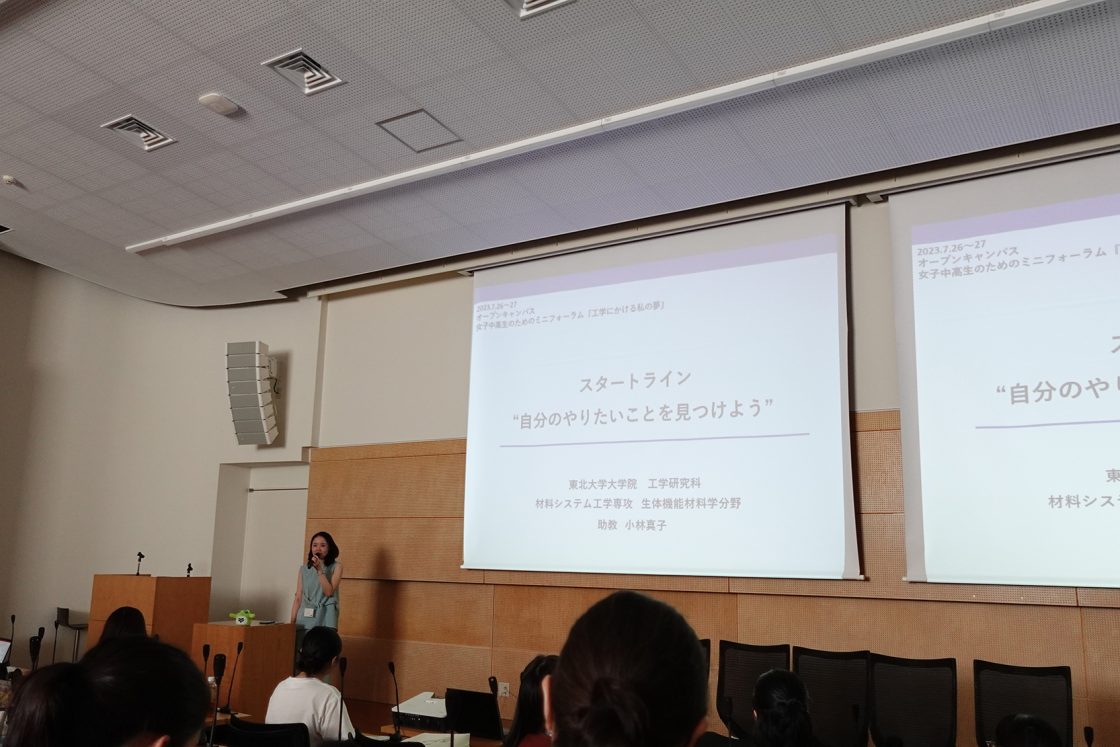 Following the lectures, current female students gave an "Introduction to Campus Life," which introduced the features of the five departments of the Faculty of Engineering and student life.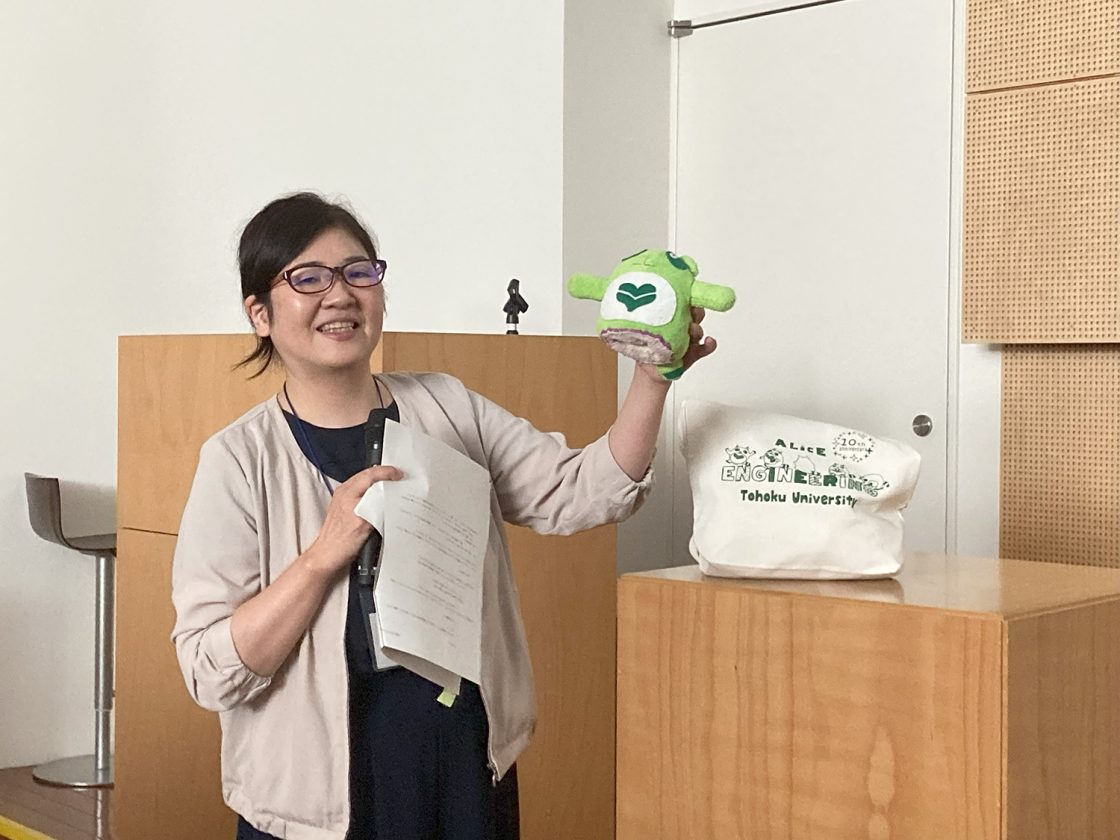 At 11 o'clock, we moved to the middle conference room and held a "social gathering" with the lecturing faculty, alumni, and students. Many high school students and parents participated, and we engaged in lively exchanges, receiving casual questions and discussions.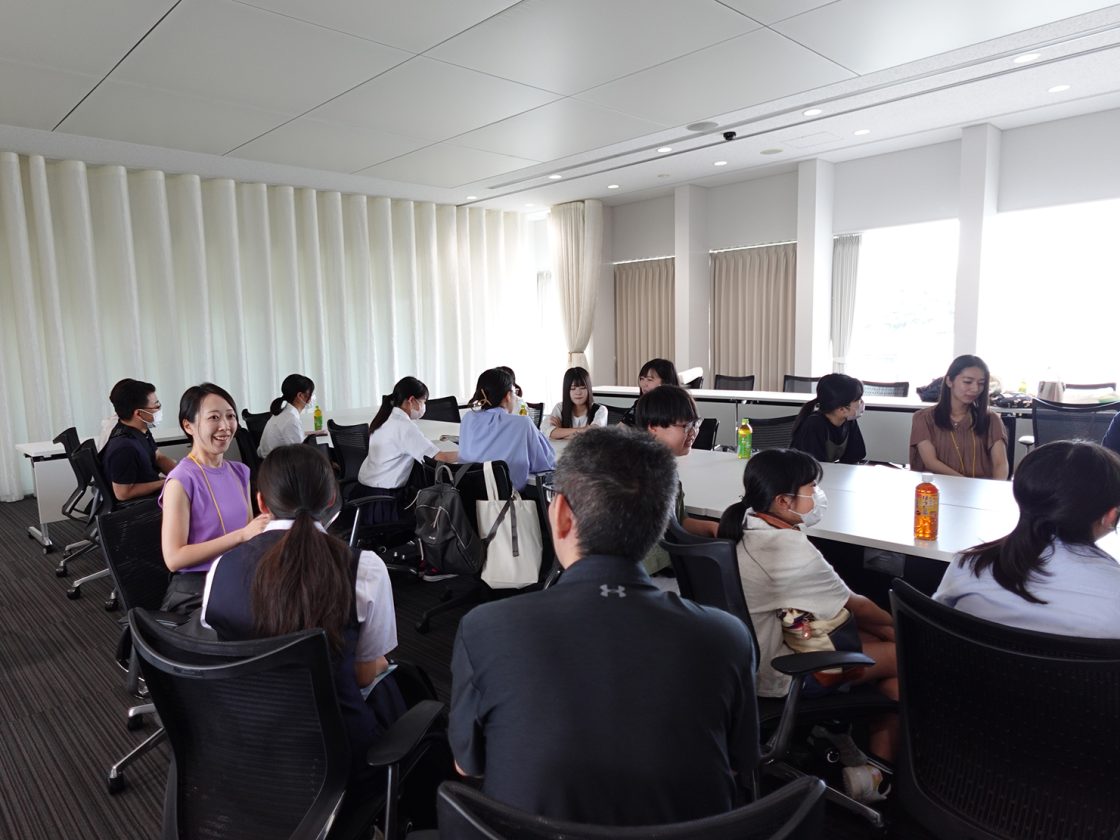 The videos of the lecture will be available for viewing on the Open Campus special website soon. Please note that it will be a limited-time release, so don't miss out.