"Mini-Forum for Female Junior and Senior High School Students" at the School of Engineering Open Campus 2022
2022.08.04
At the 2022 Tohoku University School of Engineering Open Campus (7/27 and 7/28), we held a "Mini Forum for Female Junior and Senior High School Students: My Dream in Engineering".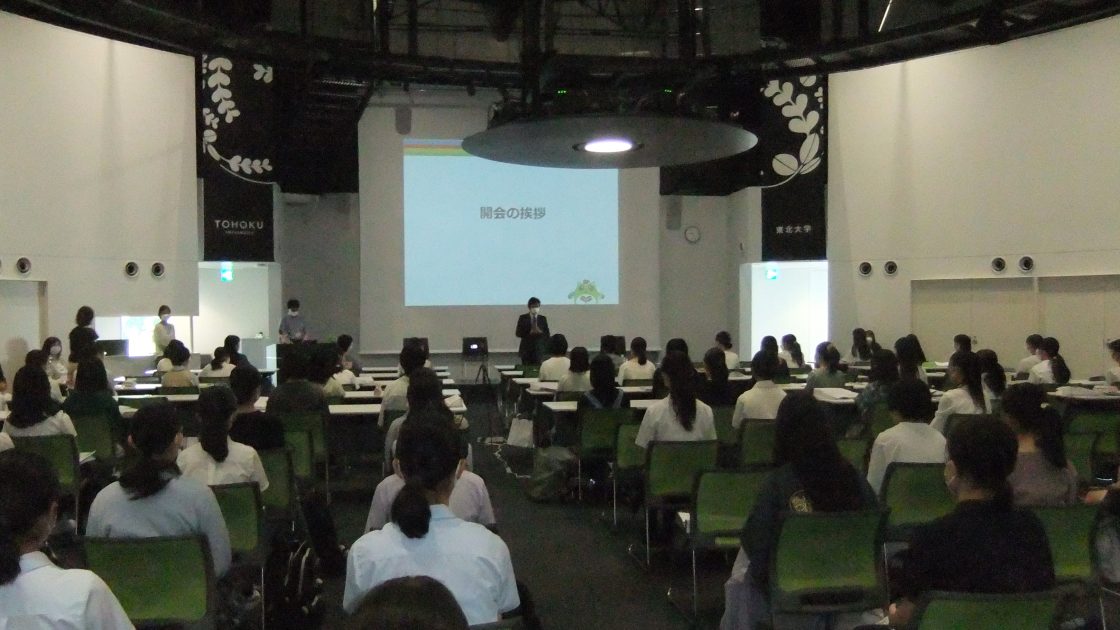 This was the first time in three years that the event was held face-to-face, and a total of 134 high school students (76 on 7/27 and 58 on 7/28) attended on both days.
Female faculty members and graduates who are active in the business world gave lectures.
Speakers and titles of their presentations are as follows;
Wednesday, July 27
Assistant Professor Chieko Kuji (Department of Finemechanics, Graduate School of Engineering)
Recommendations for Science Education from the Chronological Table of Myself
Ms. Momoka Honda (Daido Steel Co., Ltd.)
Into the world of "manufacturing" that supports our daily life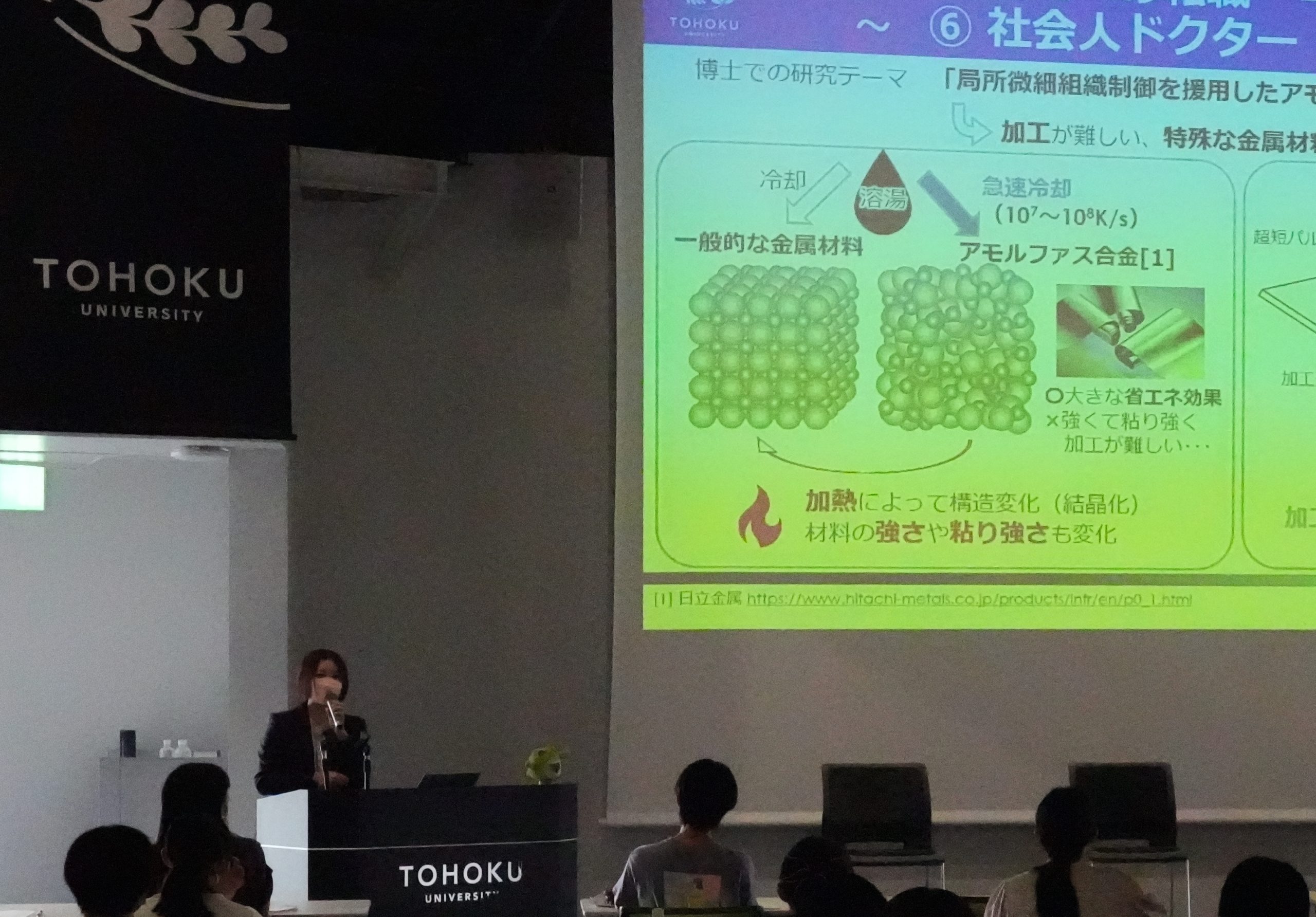 Thursday, July 28
Associate Professor Kumiko Hayashi (Department of Applied Physics, Graduate School of Engineering)
Biotechnology in the Faculty of Engineering? 〜A Story of Protein Molecular Motors
Ms. Aya Kofuku (Tsukishima Kikai Co., Ltd.)
Diverse ways of working: Working as a plant engineer in an industry known as a male-dominated society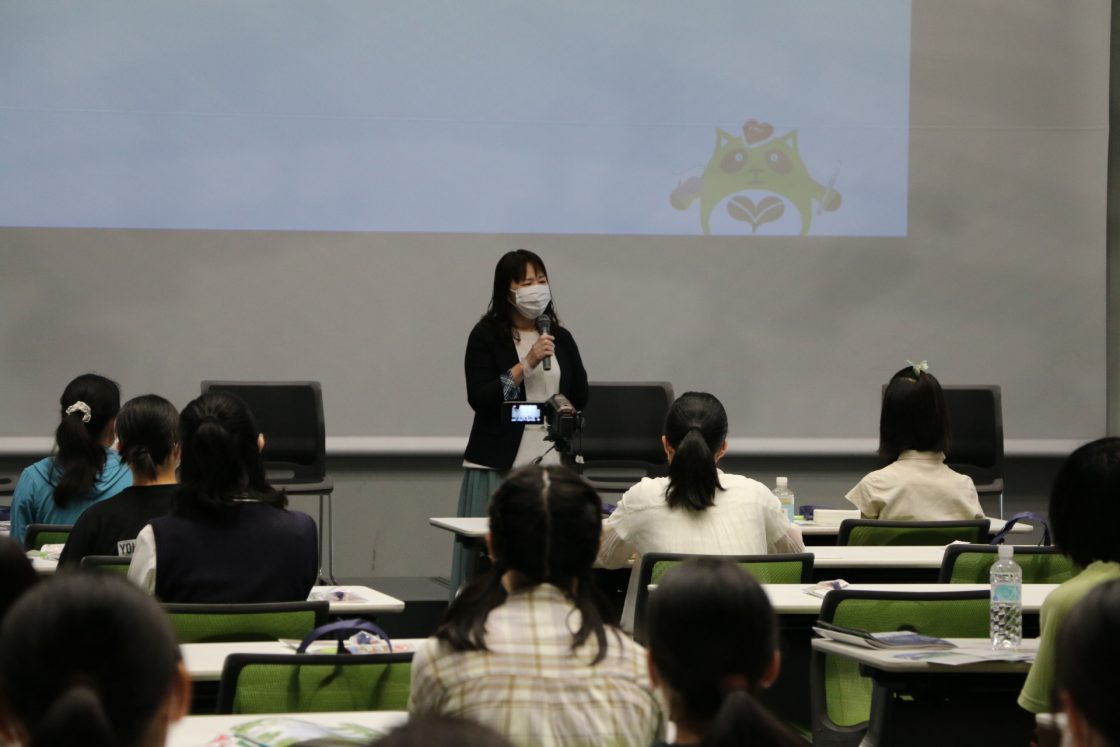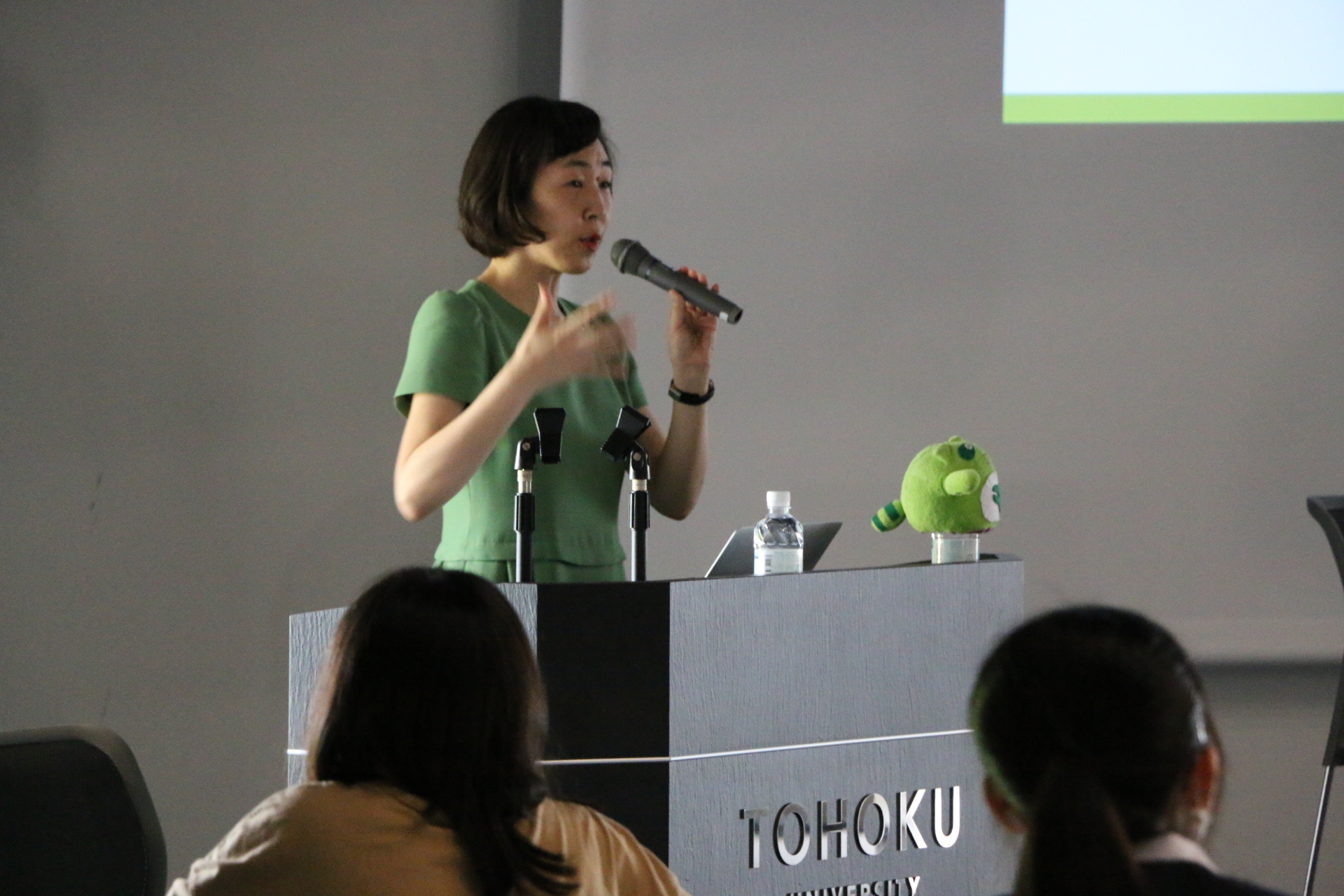 Following the lectures, current female students gave an "Introduction to Campus Life," which introduced the features of the five departments of the Faculty of Engineering and student life, and concluded with a "round-table discussion" (question time) with faculty members and graduates.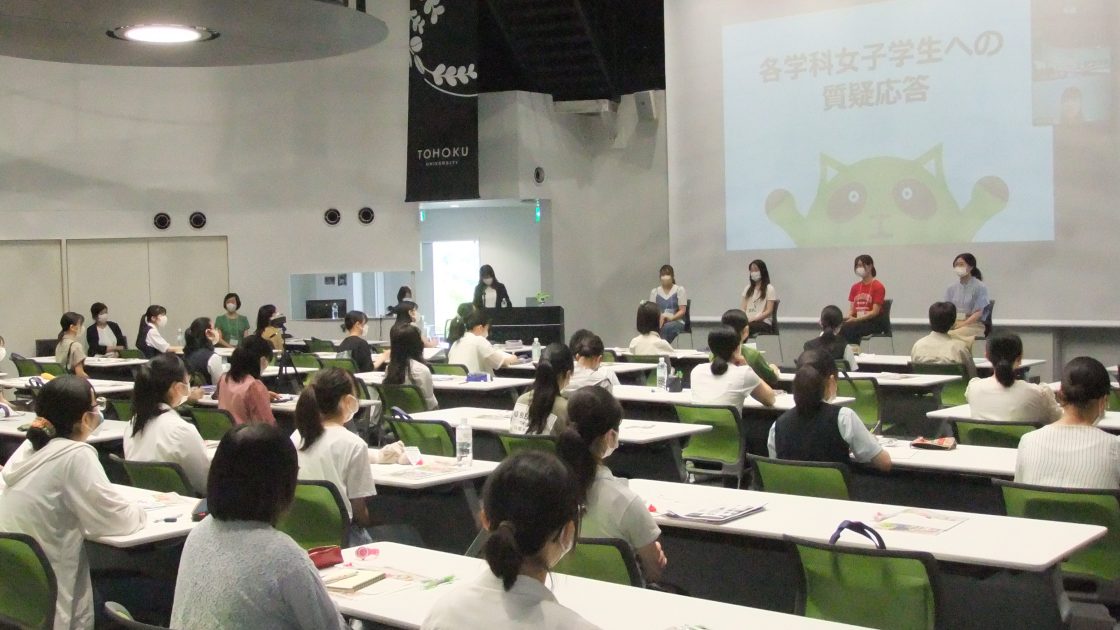 After the forum, many high school students continued to ask questions of students, lecturers.
Videos of the lectures can be viewed on the special Open Campus page (available for a limited time and in Japanese only).