Professor Kitakawa of the Graduate School of Engineering's activities on Tanegashima Island were introduced by MBC Minami-Nihon Broadcasting.
2022.06.03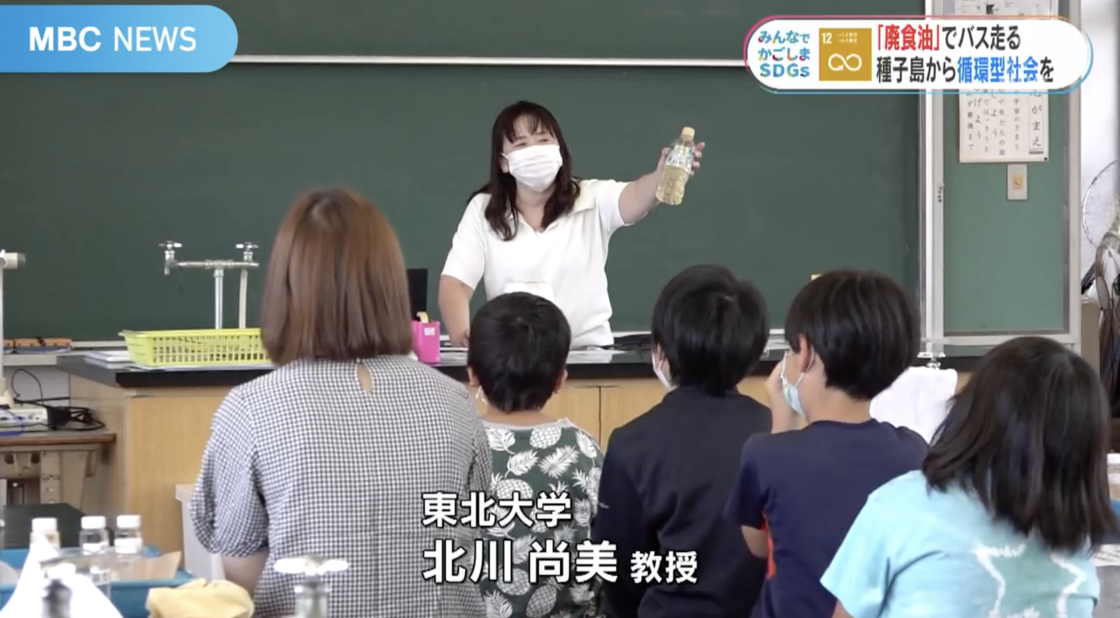 Professor Naomi Shibasaki-Kitakawa is researching the production of biodiesel fuel from waste cooking oil. She is currently conducting a demonstration experiment in cooperation with Nishinoomote City, and is working toward the practical application of biodiesel production using waste cooking oil collected from local residents.
Please take a look at Professor Kitakawa's activities to realize a "recycling-oriented society".
Click here for news from MBC Minami-Nihon Broadcasting (in Japanese).