Applications for subsidies for babysitters in engineering are now being accepted (Deadline: November 30)
2023.10.20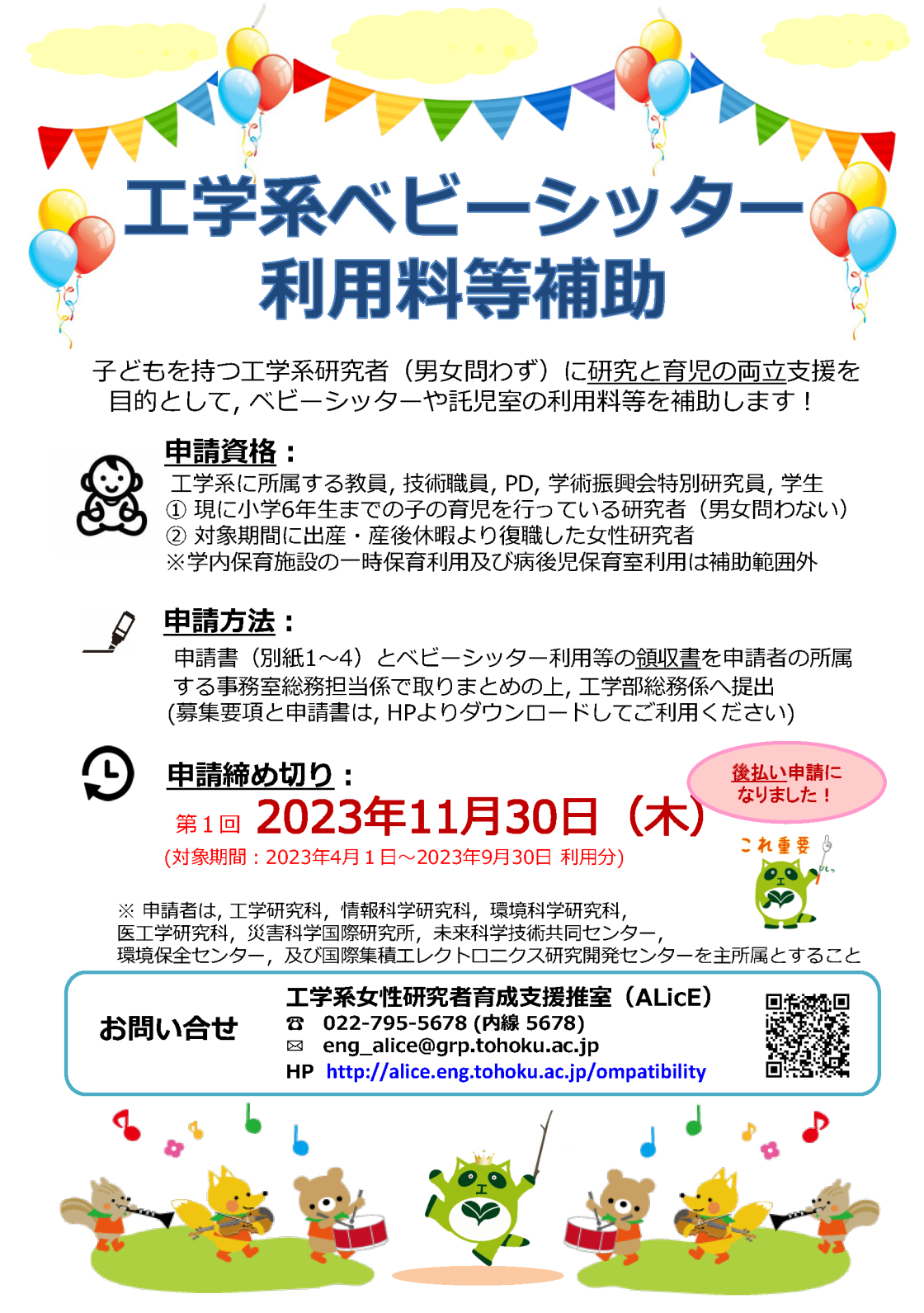 We are now accepting applications for the "Babysitter Usage Fee Subsidy in Engineering" to support researchers (both men and women) who are raising children (deadline: Nov 30).
Please refer to the "Guidelines for Subsidizing Babysitter Fees in Engineering in the Second Semester of 2023" for details on how to apply.
Eligible period: Apr 1, 2023 to Sep 30, 2023
Applications must be submitted to the General Affairs Section, General Affairs Division, Graduate School of Engineering by the following deadline, along with a receipt clearly indicating the date and amount of use.
Submission deadline: 1st session: Thu, November 30, 2023
(for use from Apr 1, 2023 to Sep 30, 2023)
For details, please refer to: https://alice.eng.tohoku.ac.jp/ompatibility
We are looking forward to receiving your applications.