Visiting Lecture at Shizuoka Prefectural MishimaKita Senior High School (October 24)
2022.11.02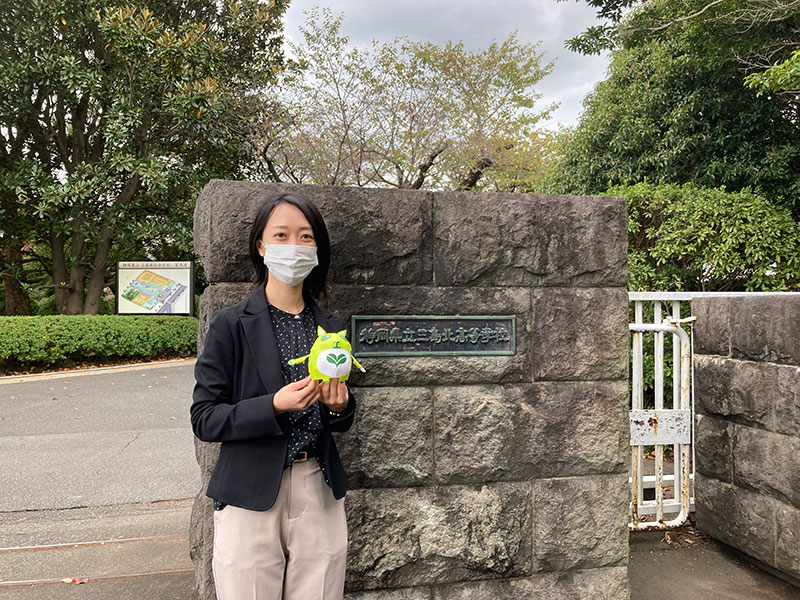 ALicE visiting lecture was held at Shizuoka Prefectural MishimaKita Senior High School on October 24. Twenty-eight students of 2nd grader participated in this seminar.
At first, Tomoko Watanabe, Appointed Assistant Professor, introduced the School of Engineering, Tohoku University. Then, Assistant Professor Kanako Watanabe who belong to the Department of Chemical Engineering, Graduate School of Engineering, made a presentation on her research and career path, titled "Particle Research: A Long Way Around."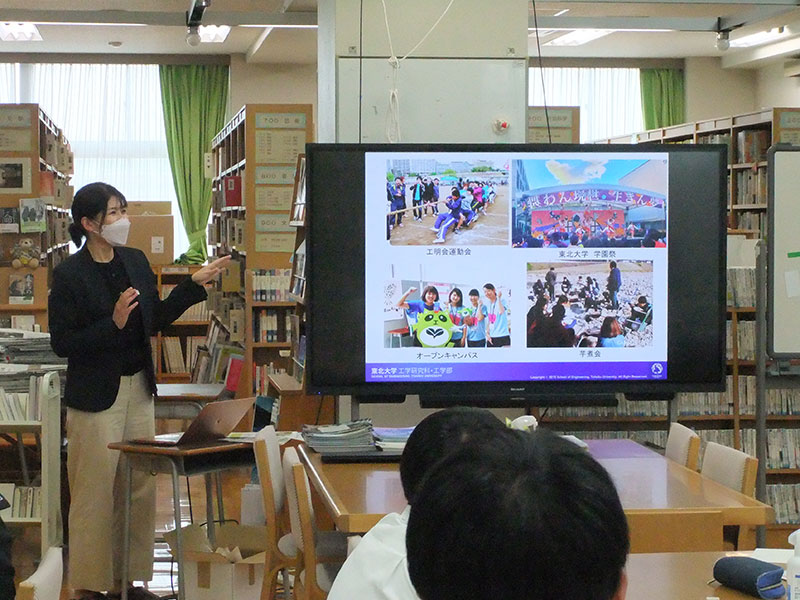 Assistant Professor Kanako Watanabe told the high school students, "If you have made your own decision, go ahead with it with confidence," "You can make a fresh start unexpectedly! Failure is not a failure" and "The studies you can do while you are in high school will be useful when you grow up, both in English and social studies, so please do them." The students were given the opportunity to ask questions with Assistant professors and a staff of ALicE.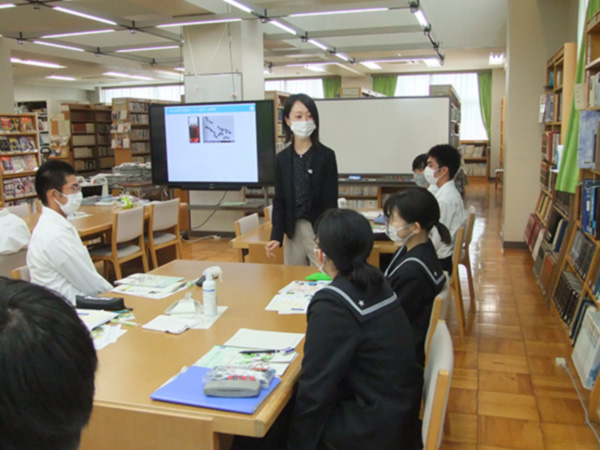 Thank you for all the students and teachers.
ALicE accepts requests for visiting lectures. Please also see the " Visiting Lectures " page. You can also contact us here (Google Form).