The IUPAC World Women's Breakfast (GWB2022) was held online (Feb. 16).
2022.02.21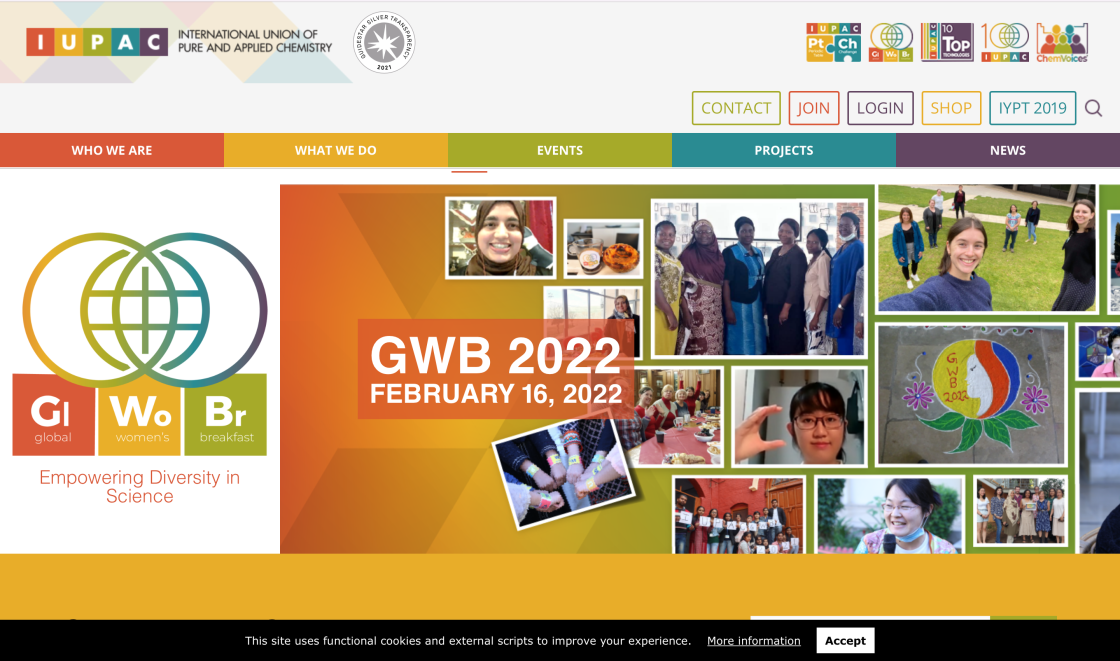 The "Global Women's Breakfast" (GWB2022) was held as part of the networking event of the International Union of Pure and Applied Chemistry (IUPAC).
This event is held every year with the aim of bringing together chemical researchers and engineers in a casual setting to exchange information and network.
This year, the event was co-hosted by the Chemical Society of Japan and the Society of Chemical Engineers, Japan, with web-based exchange meetings at six locations across Japan, and Professor Naomi Kitagawa (Graduate School of Chemistry and Biotechnology, Tohoku University) served as the host from the Tohoku block.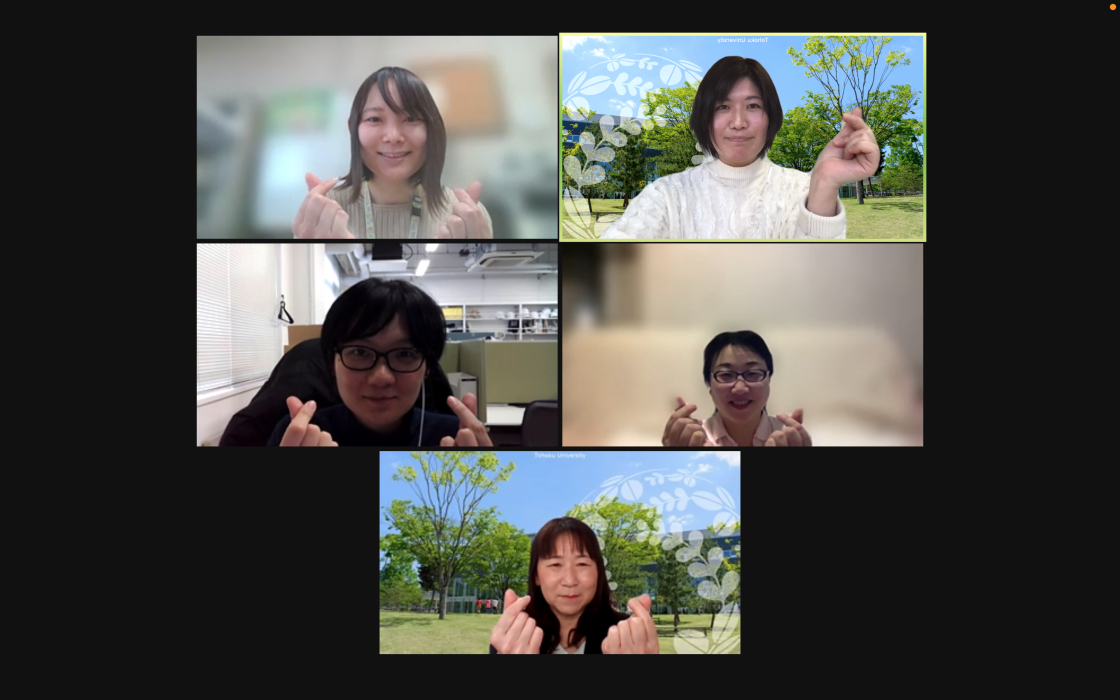 Some of the participants came from overseas and discussed a variety of topics such as career development and classes at Corona Periscope.

"IUPAC Global Women's Breakfast Empowering Diversity inScience"
https://iupac.org/gwb/